Commercial Glass
New glass has the capability to turn your business into an open, inviting atmosphere that turns a potential customer into a buyer. Aitkin Glass Service knows that your storefront is the key to your successful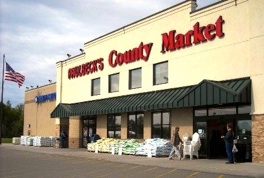 business and it is our job to keep it in top operating condition. You can depend on us to maintain your storefront or draw on our extensive experience to develop the look that is right for your business.
Whether your business or organization is looking for store fronts, skylights,entry systems, stair rail glass, steel doors, closers, or sweeps, we can handle the job with style.Aitkin Glass Service commercial glazing department has its own fabrication warehouse to ensure that the quality of the various doors and frames is correct before getting to the job site.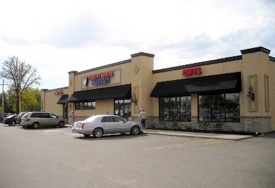 Our experience can be seen with every installation. A few satisfied customers include – Brainerd Taco Johns, Aitkin Eyecare Center, Security State Bank, Thrifty White Drug, Paulbeck's County Market, Aitkin Holiday Gas Station, MacDonald Wold, Entry Doors at Aitkin Feed Supply in Isle, Aitkin Mille Lacs Messenger, Johnson's Portside, and window replacement at Grand Casino Mille Lacs.